Sports Day Event
Sunday, 6th December 2020
We are excited to bring an eventful and competitive Sports Day at our Mandir grounds.
Get your teams ready and join in the fun of Sports Day at Shree Swaminarayan Temple (Mandir) Perth. Please register your teams before Tuesday, 1st December to ensure you partake in this experience.

Reporting time on the day is at 9am, and please ensure to wear appropriate clothing and closed shoes to embrace the day.
Further details are in the link below. Hope to see you there. 
🤼‍♂ http://links.sstperth.org/SportsDay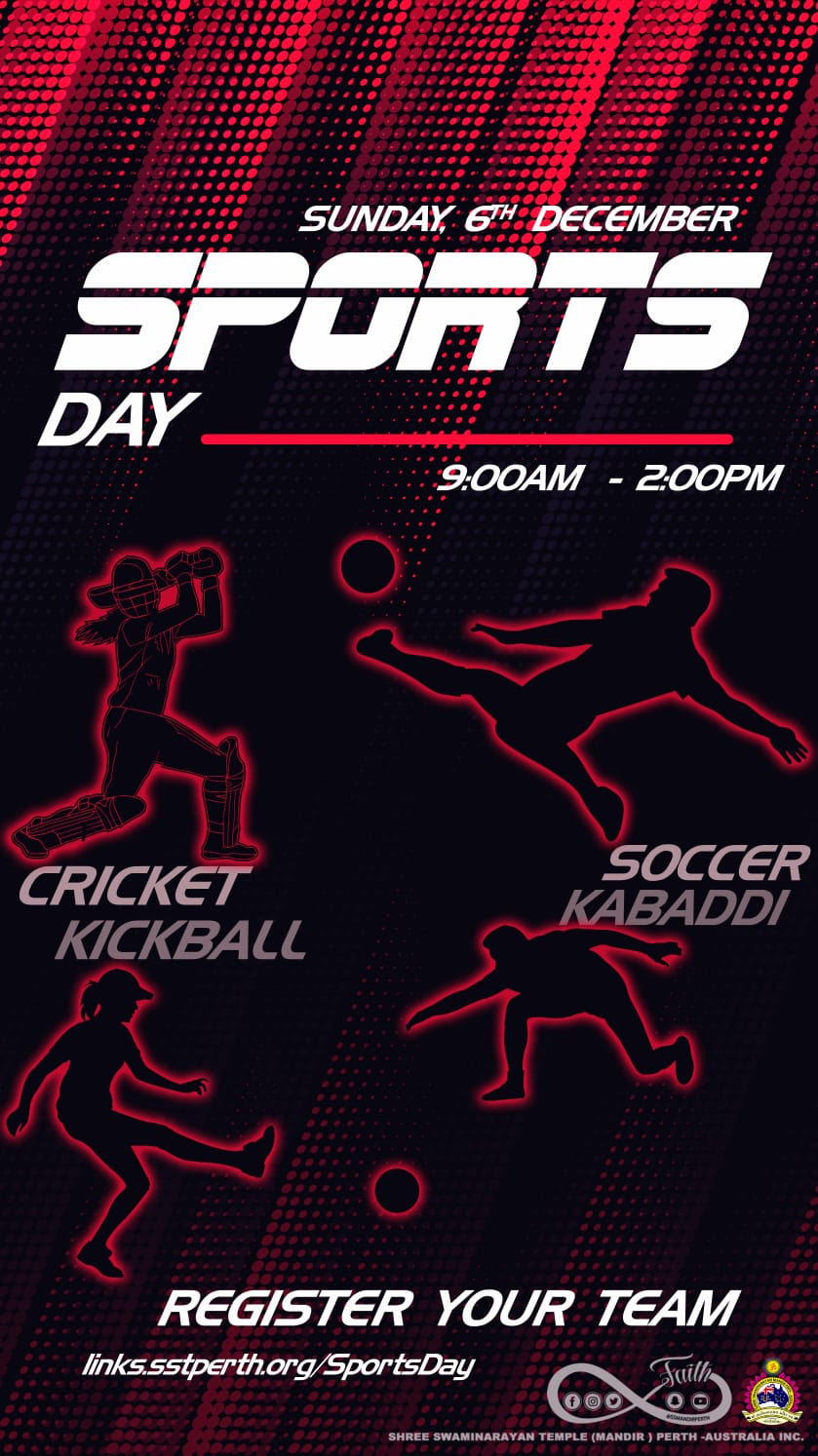 || Jay Shree Swaminarayan ||
Venue
Shree Swaminarayan Temple (Mandir), Perth, Australia Inc
211 Marshal Road
Bennett Springs
P.O Box 102 Beechboro
Perth
WA 6063
Australia
+614892508370
[email protected]