Donate Plasma or Blood for a Good Course
Friday, 18th December 2020 - Thursday, 14th January 2021
Donate your blood for a reason, let the reason be for a life.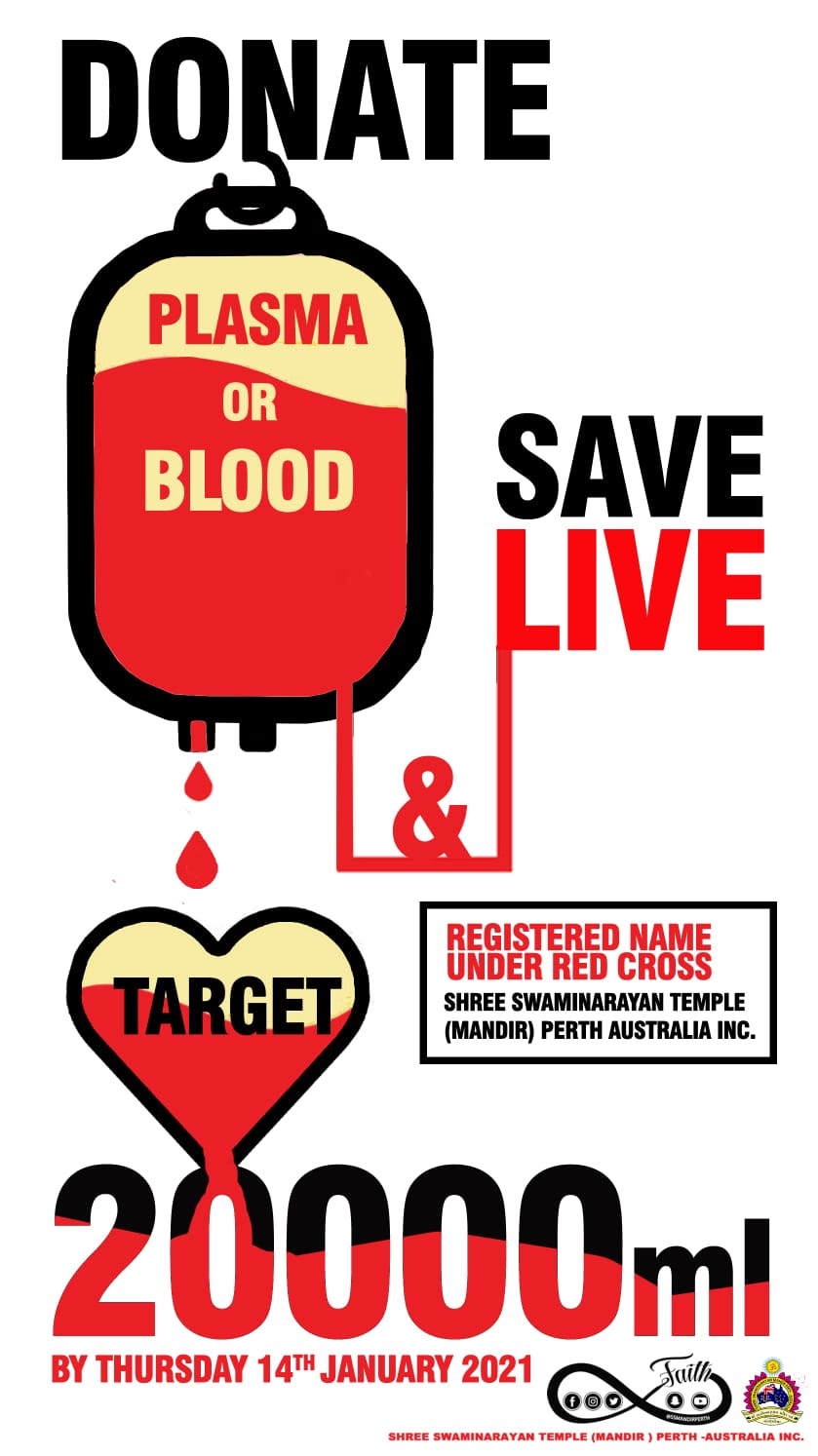 So go and donate blood or plasma by the 14th of January 2021, and ensure you mention Shree Swaminarayan Temple (Mandir) Perth Australia Inc. to get the blood donation tallied onto to the mandir name.

Let's aim to donate 20,000ml together by the 14th to celebrate our Ghanshyam Maharaj's birthday.

With Ghanshyam Maharajs grace, let's all donate blood to save lifes.

|| Jay Shree Swaminarayan ||
Venue
Shree Swaminarayan Temple (Mandir), Perth, Australia Inc
211 Marshal Road
Bennett Springs
P.O Box 102 Beechboro
Perth
WA 6063
Australia
+614892508370
[email protected]