Diwali & Annakut Utsav 2019
Friday 25th - Monday 28th October 2019
May the beauty of Deepavali Season, fill your home with Happiness, Prosperity and Good Fortune and May Lord Shree Swaminarayan shower His divine blessings on you. May the coming year Samvat 2076 assist you in observing Dharma and Bhakti towards Lord Shree Swaminarayan.

Shree Swaminarayan Temple (Mandir) Perth Australia cordially invites you, your family and friends to come and celebrate Diwali & Annakut Utsav 2018 and attend various festivals being Dhanteras, Kalichaudas/Hanumanji Poojan, Chopda Poojan, Annakut Utsav and Nutan Varsh.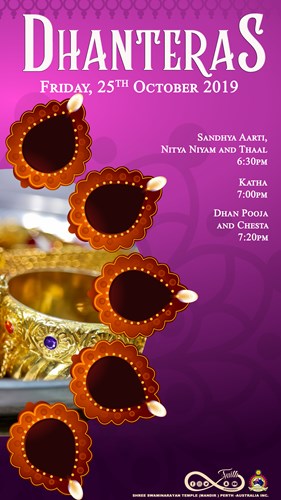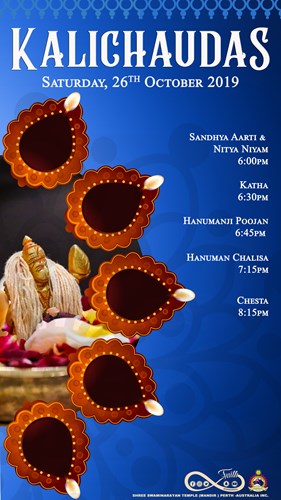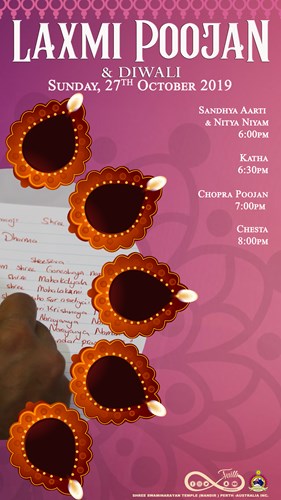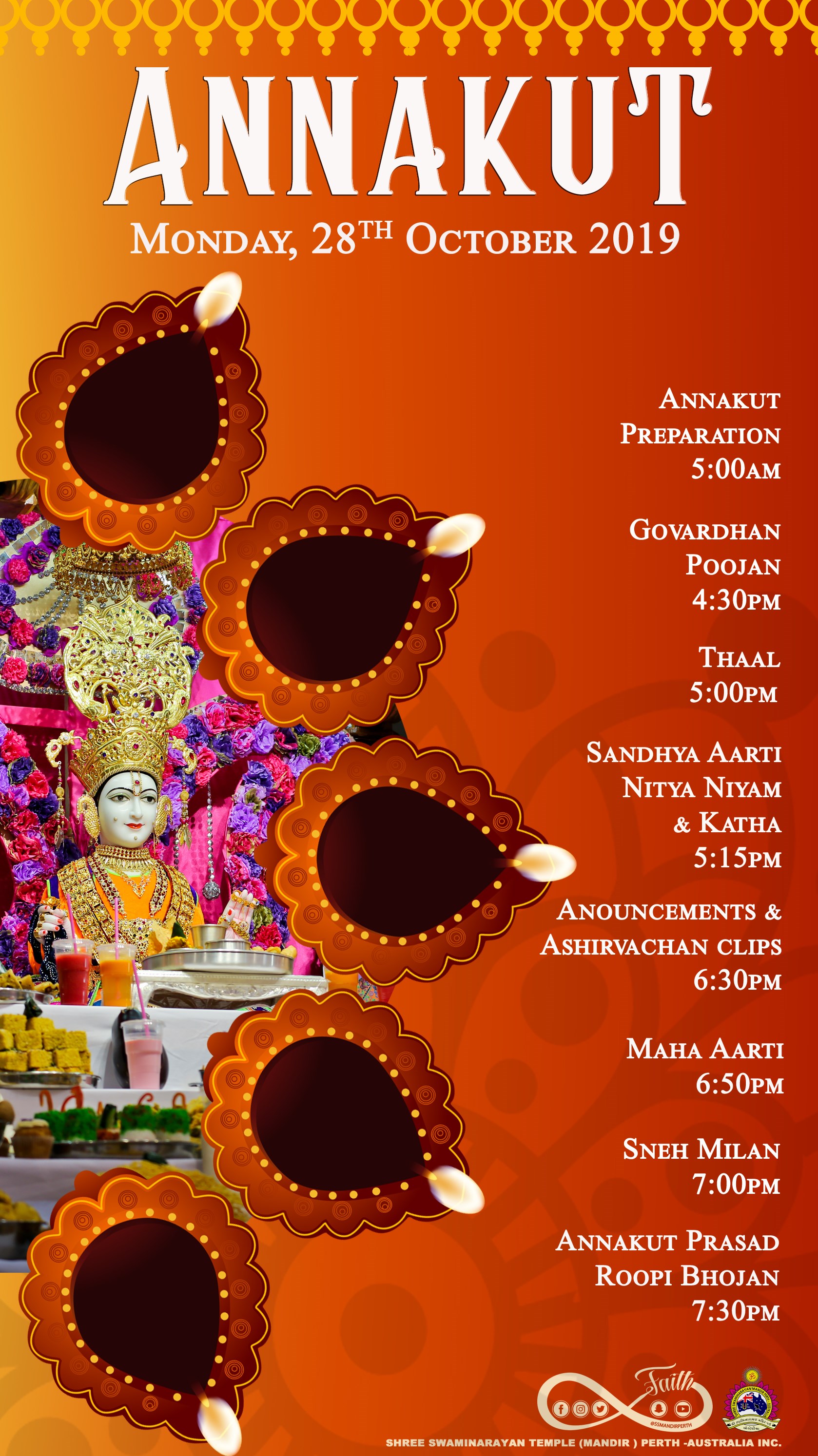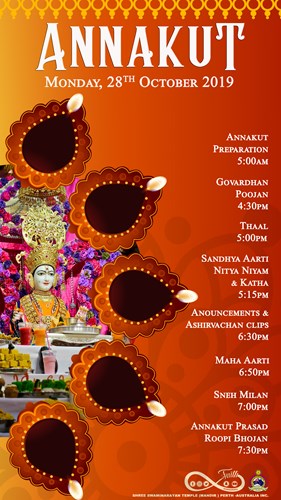 Annakut Preparation will begin from 5:00am onwards on Monday, 28th October 2019.
When attending Annakut Utsav on Monday, 28th October 2019 due to limited car park space, please share a car. There will be no right turn into Temple from Marshall Road. Please use Reid Highway, turn into Lord Street, take 1st exit from the roundabout and travel West up Marshall Road or carry on East down Marshall Road and turn around at Lord St. Roundabout. Please do not use side roads to perform U-Turns as it is very dangerous.
Venue
Shree Swaminarayan Temple (Mandir), Perth, Australia Inc
211 Marshal Road
Bennett Springs
P.O Box 102 Beechboro
Perth
WA 6063
Australia
+614892508370
[email protected]